Stefanini Global Portal Website
PROCESS
Heat Maps
The analysis was carried out, using the Hotjar tool, on the portal in force for 2 weeks with 199 users of the desktop version and 38 mobile users and 1241 pageviews. The main actions observed are: menu navigation, internal offer, careers and contact us.
Benchmarking
For benchmarking, 7 sites were considered, segmented as follows:
COMPETITORS (IT)
INNOVATION
Adobe Experience Manager
Having as parameters the following criteria evaluated in grades 1 to 5: Information architecture, usability, visual (interface ), content (inbound), load time, responsiveness, ranking (MOZ/Alexa).
The technical design criteria (AI, Usability and Visual) and Content were analyzed by 3 designers from the team and the performance criteria (Ranking, Responsiveness and Loading Time) were made with evaluation tools from Google and Amazon.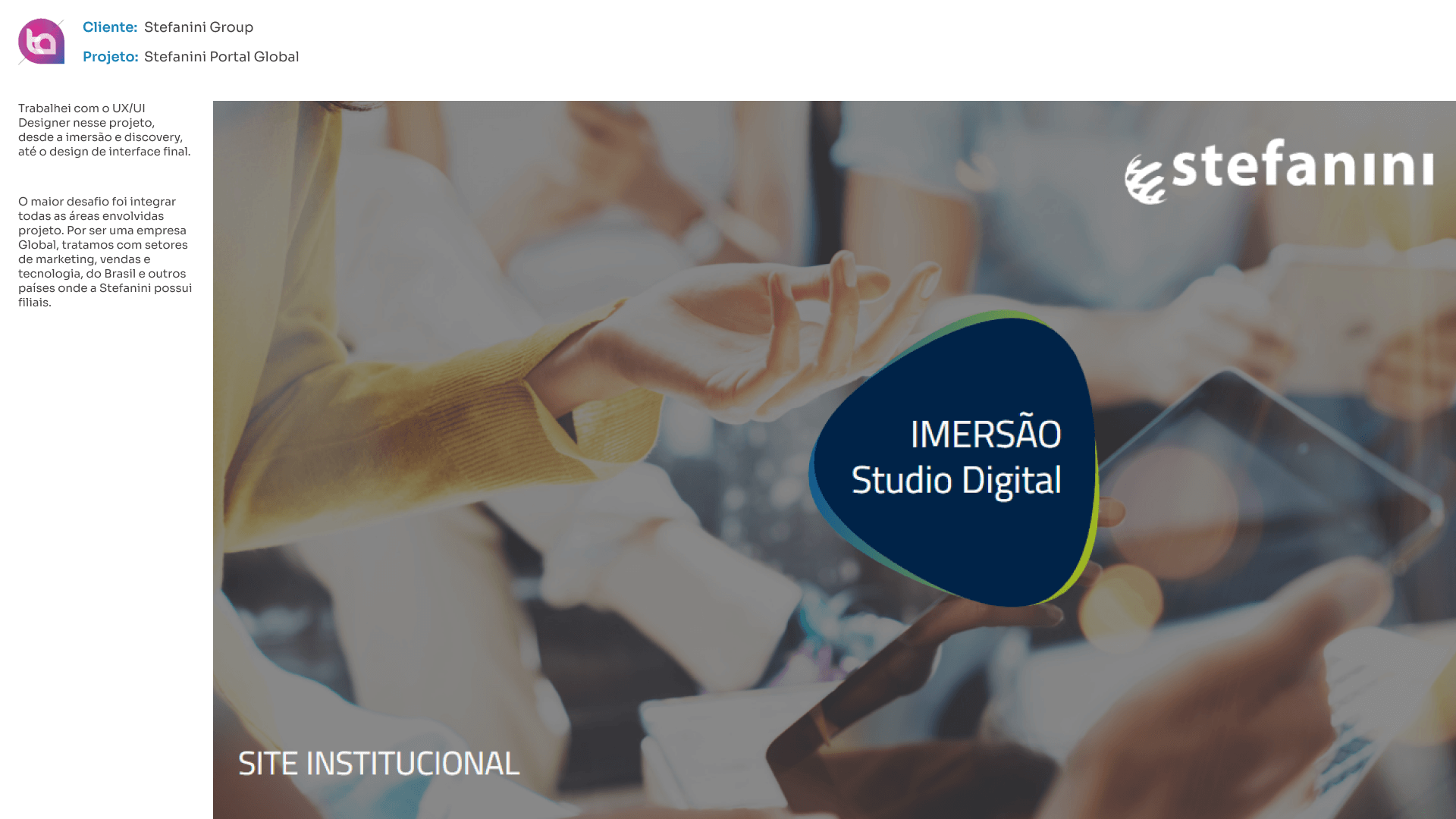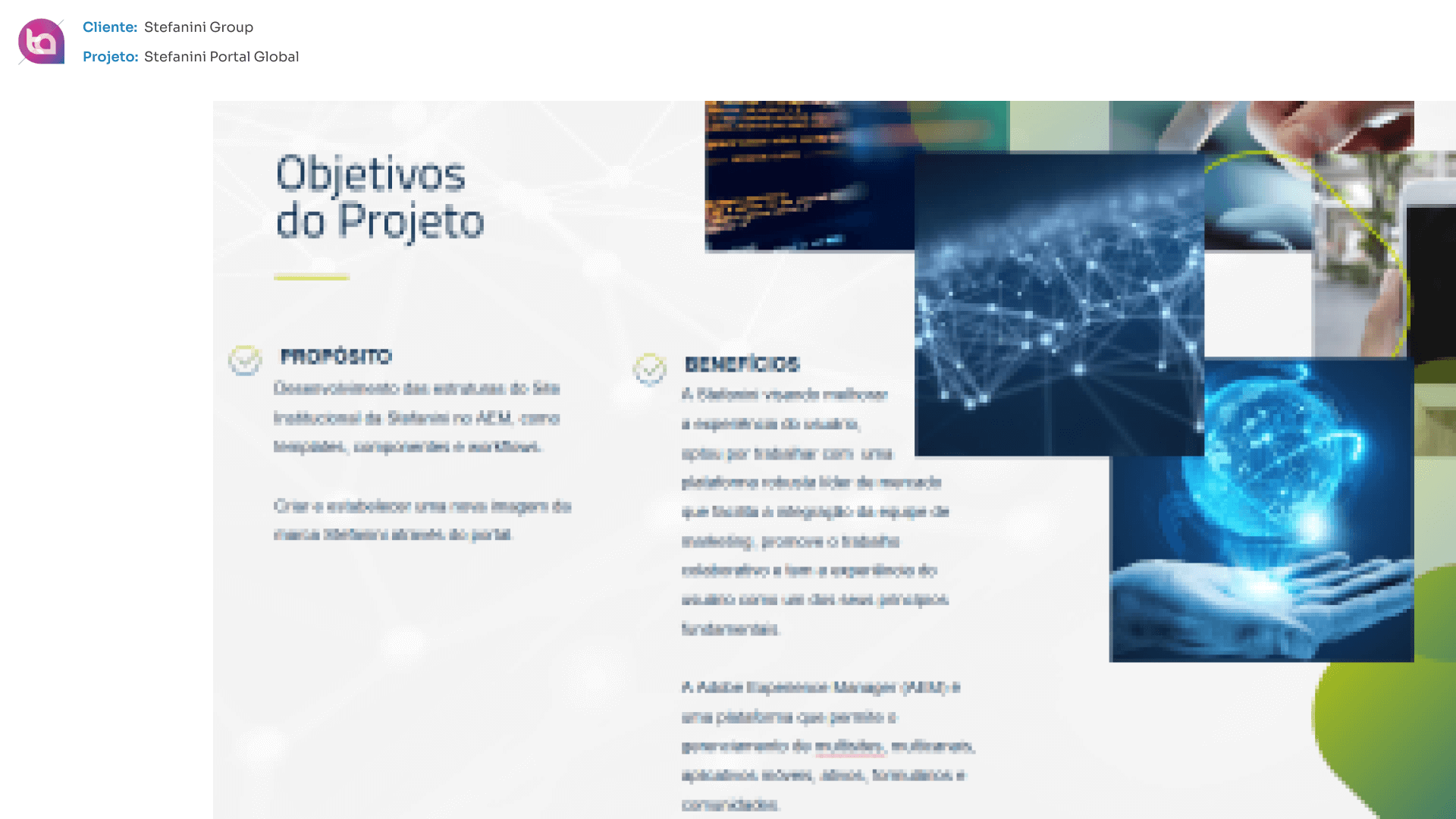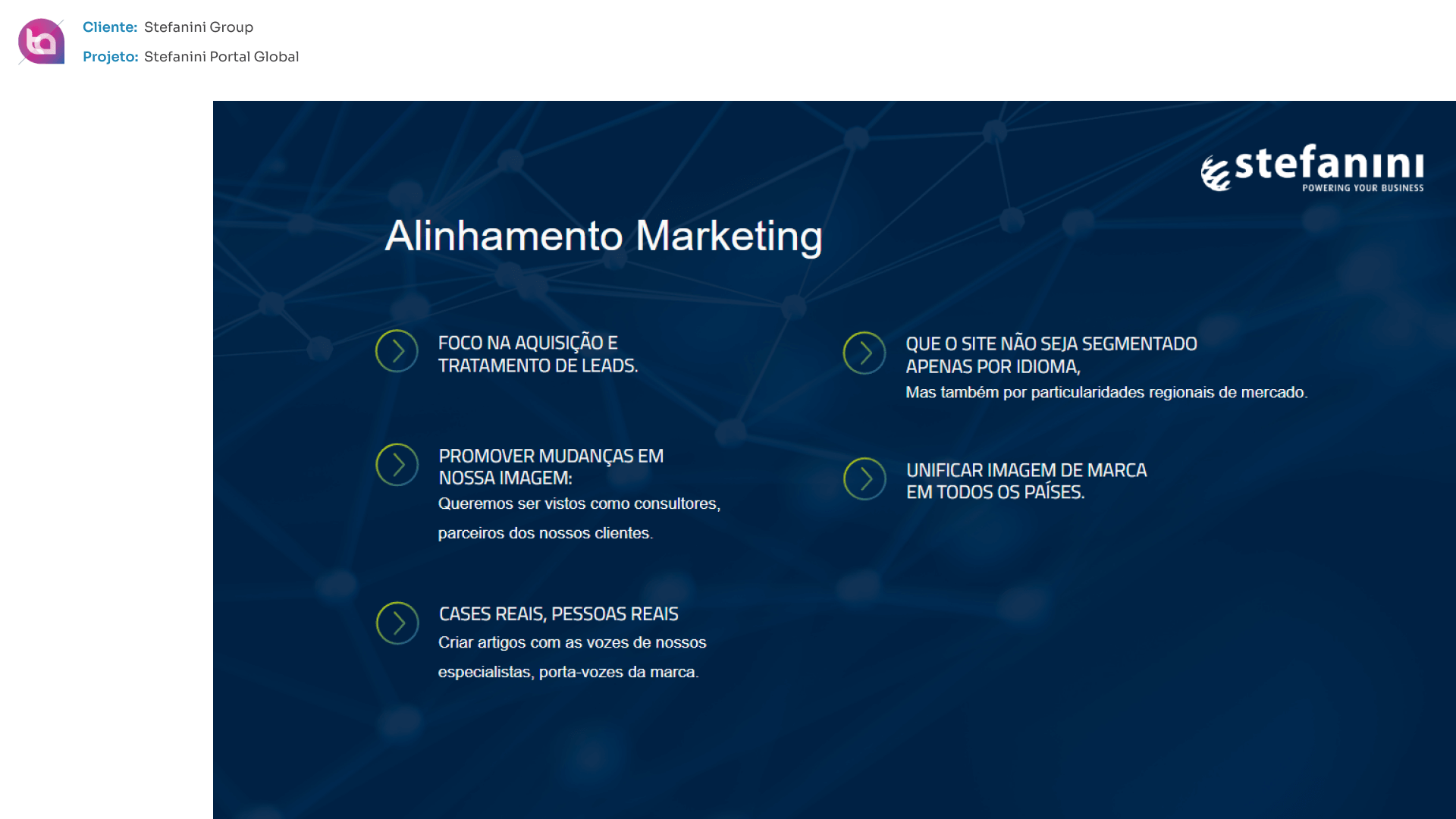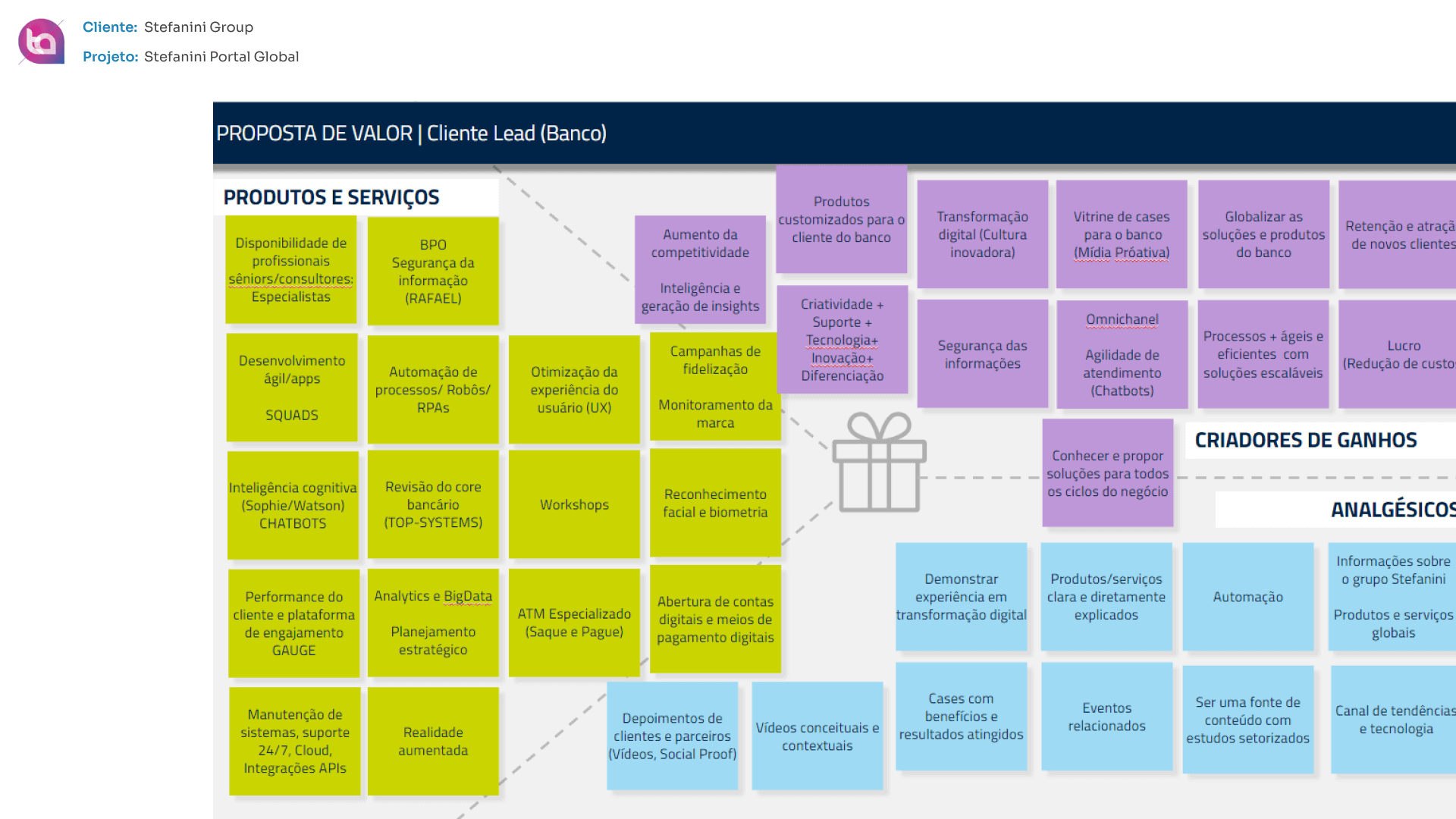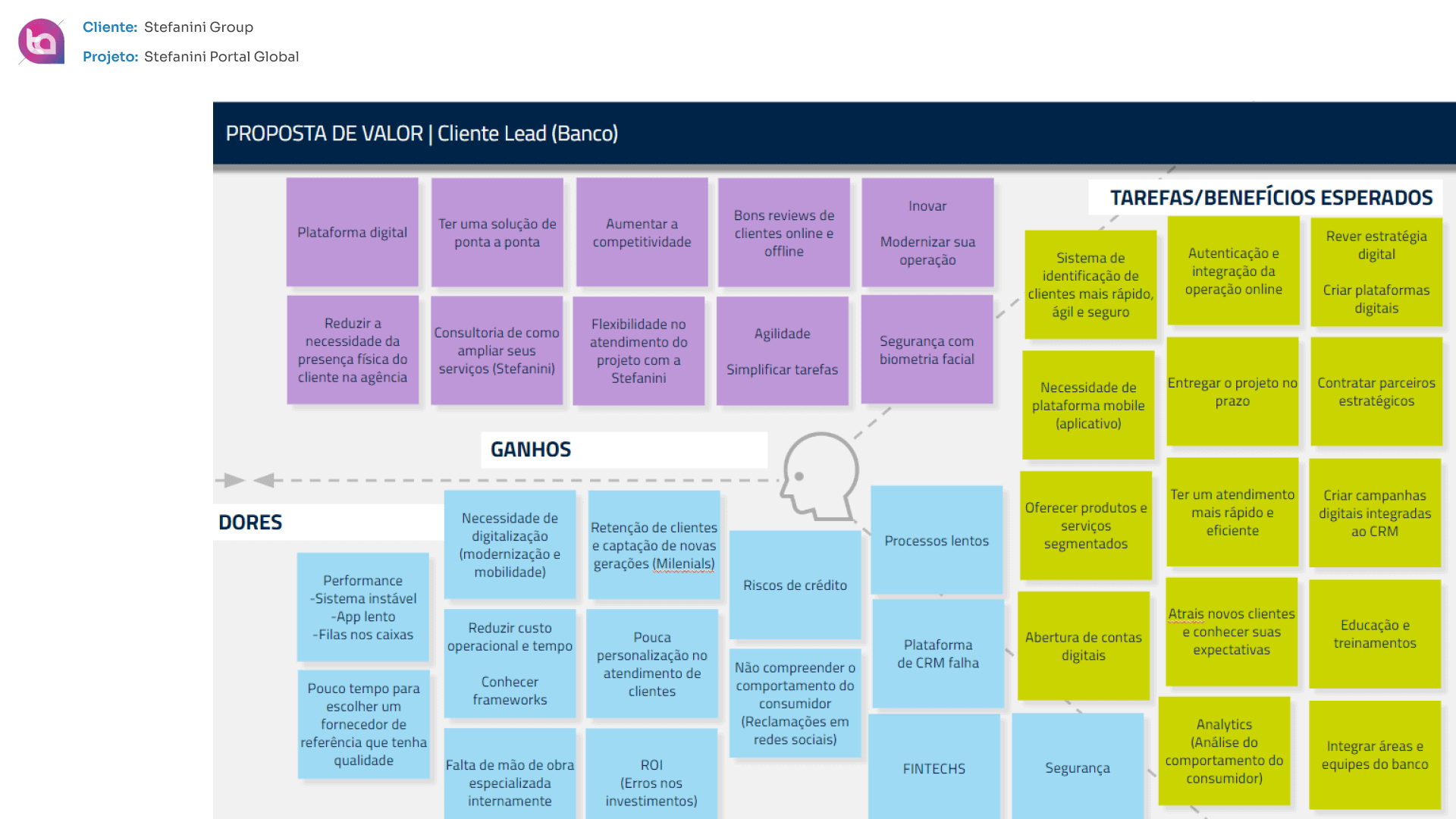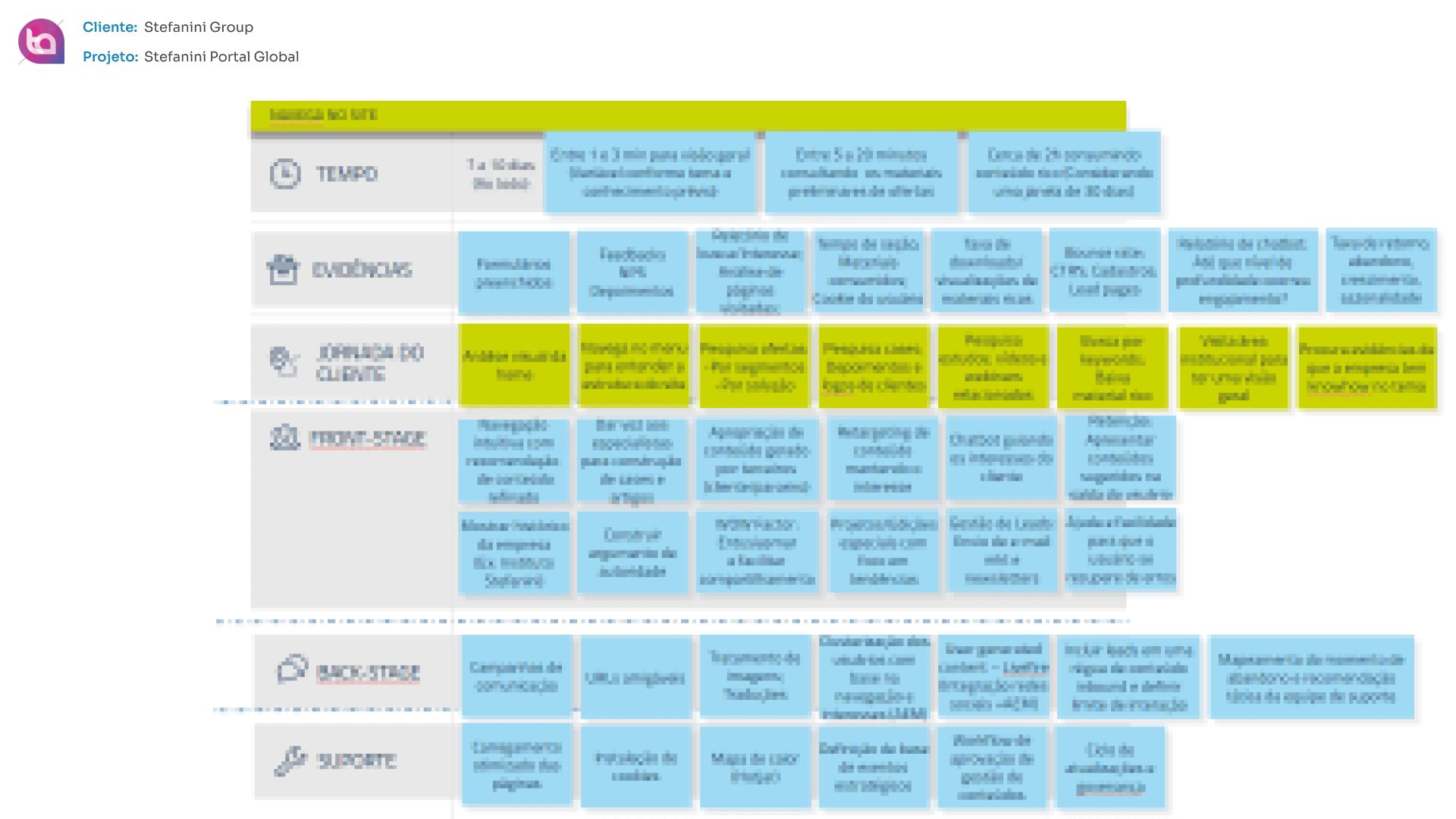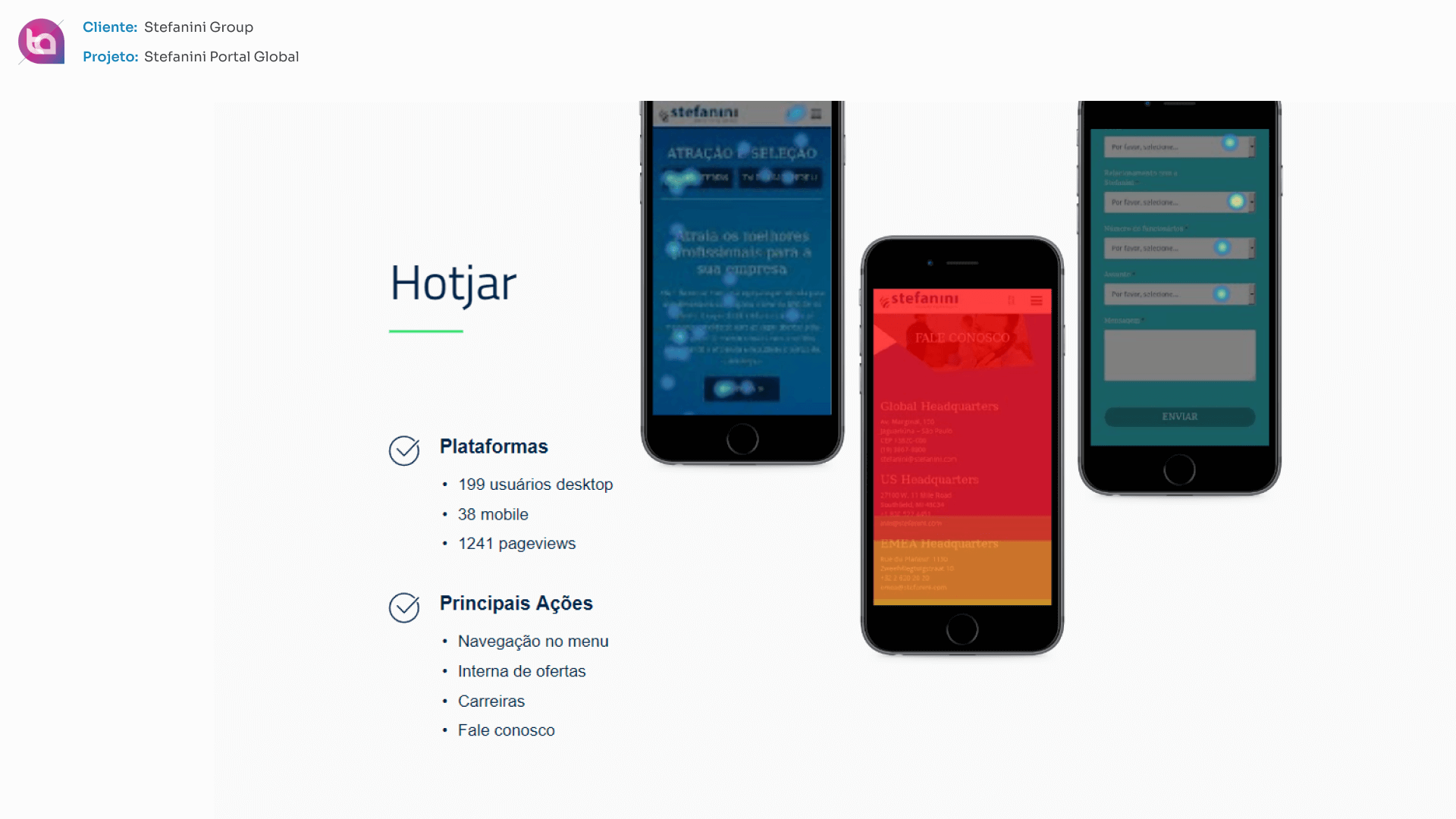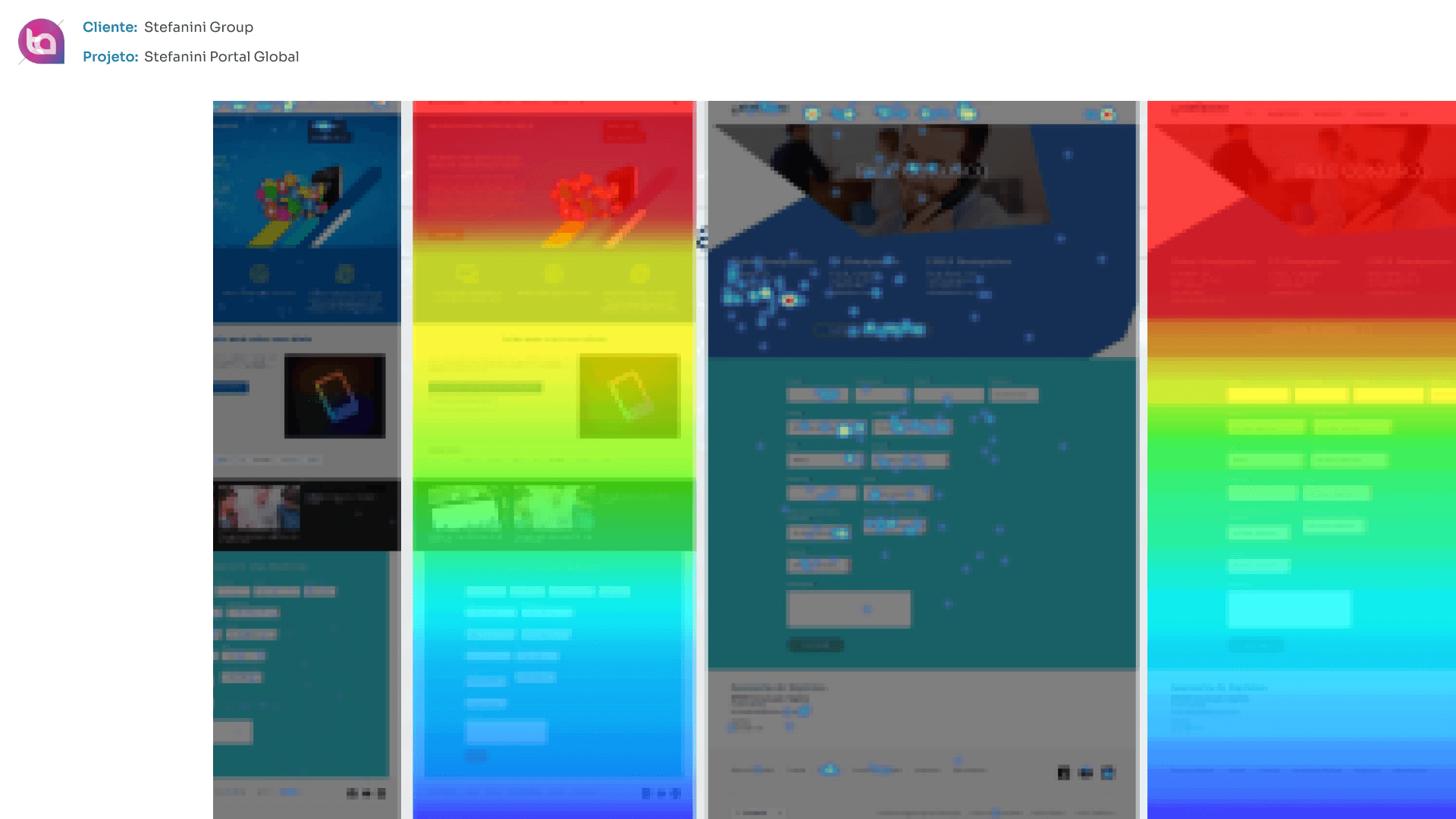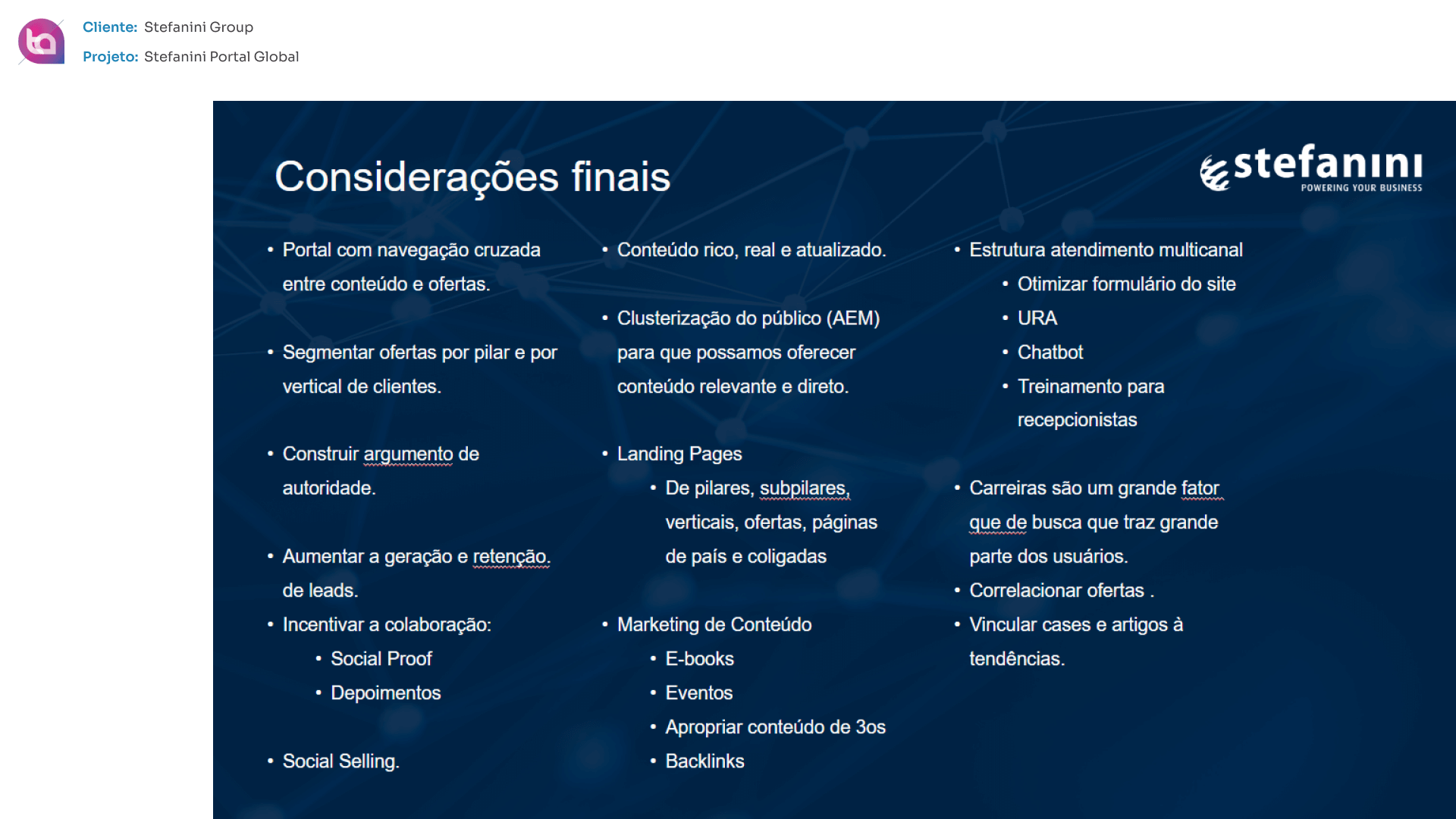 Interfaces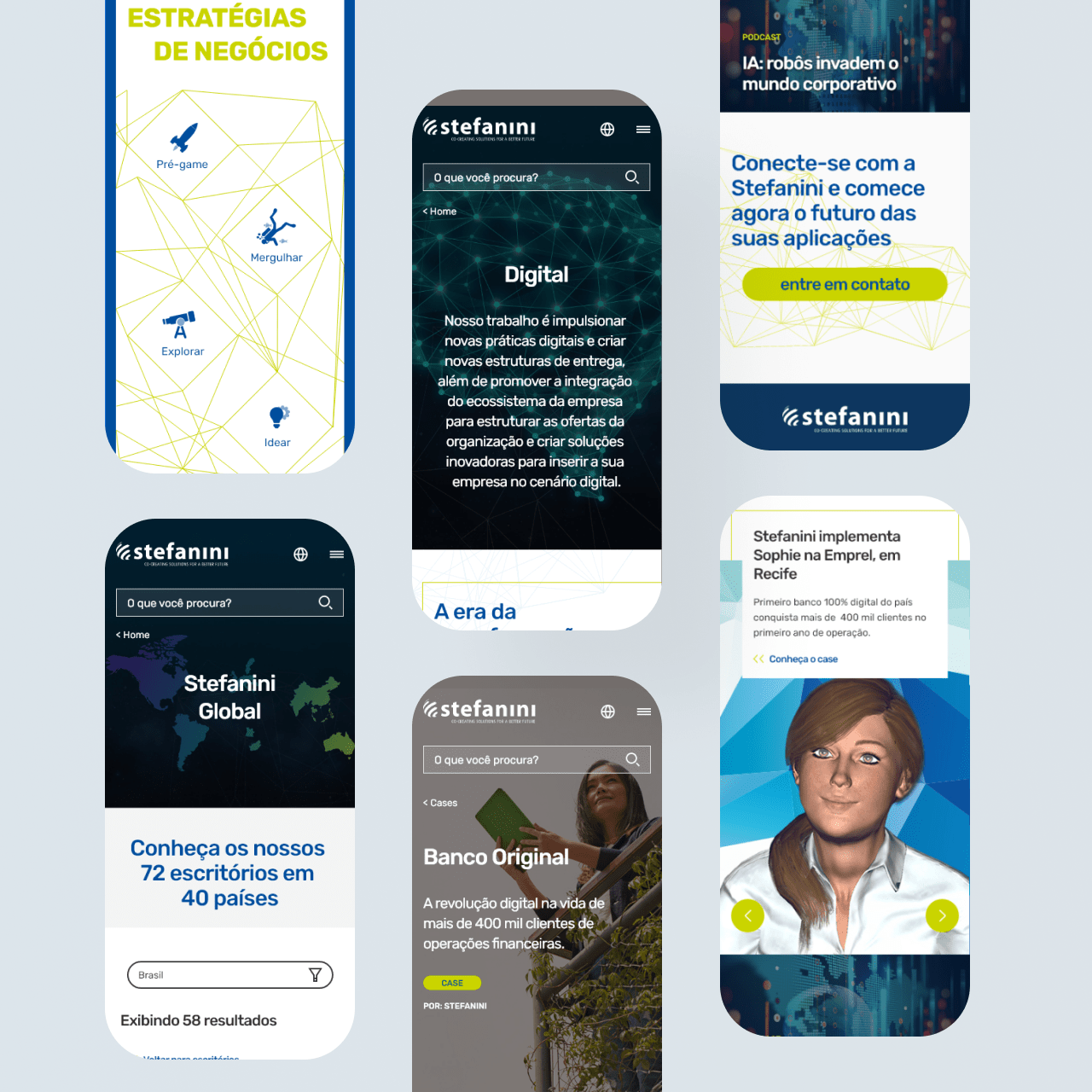 ---
YEAR
2018
CATEGORIES
User Experience Design UX
User Interface Design UI
Visual Design
COPYRIGHT
Stefanini